Welcome!
Thank you for visiting our website. The Vernon Church of Christ is a warm, loving, Christ-centered congregation of about 200 members located right in the heart of downtown Vernon, Alabama.
Our mission is to strive each and every day to be more faithful servants of Jesus Christ. The church at Vernon is a place where you can grow spiritually! We invite everyone to stop by. Please feel
to browse our site and learn more about us.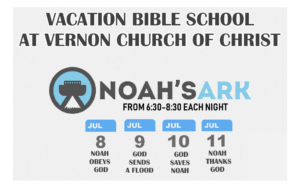 Please take this opportunity to review legalities associated with Guns at Church, by Matt Vega.
Our Service Times:
Sunday
Bible Class – 10:00 AM
Worship – 10:45 AM
Evening Worship – 5:00 PM
Wednesday
Bible
– 7:00 PM